Data and technology will change the way we live. With a little innovation, new models, products and services could be introduced to tackle challenges faced by persons with disabilities.
How can we help persons with disabilities take advantage of opportunities, cope with changing needs as well as optimise their potential throughout their lives - in early childhood, in school, and as adults, to work and to be cared for?
In our efforts to building capabilities, creating convenience and accessibility, and enabling interactions, how might we transform the lives of persons with disabilities and/or their caregivers through innovative strategies, initiatives, products and/or processes by tapping on technology and challenging norms?


For this grant call, we would like to call for solutions in these three domains: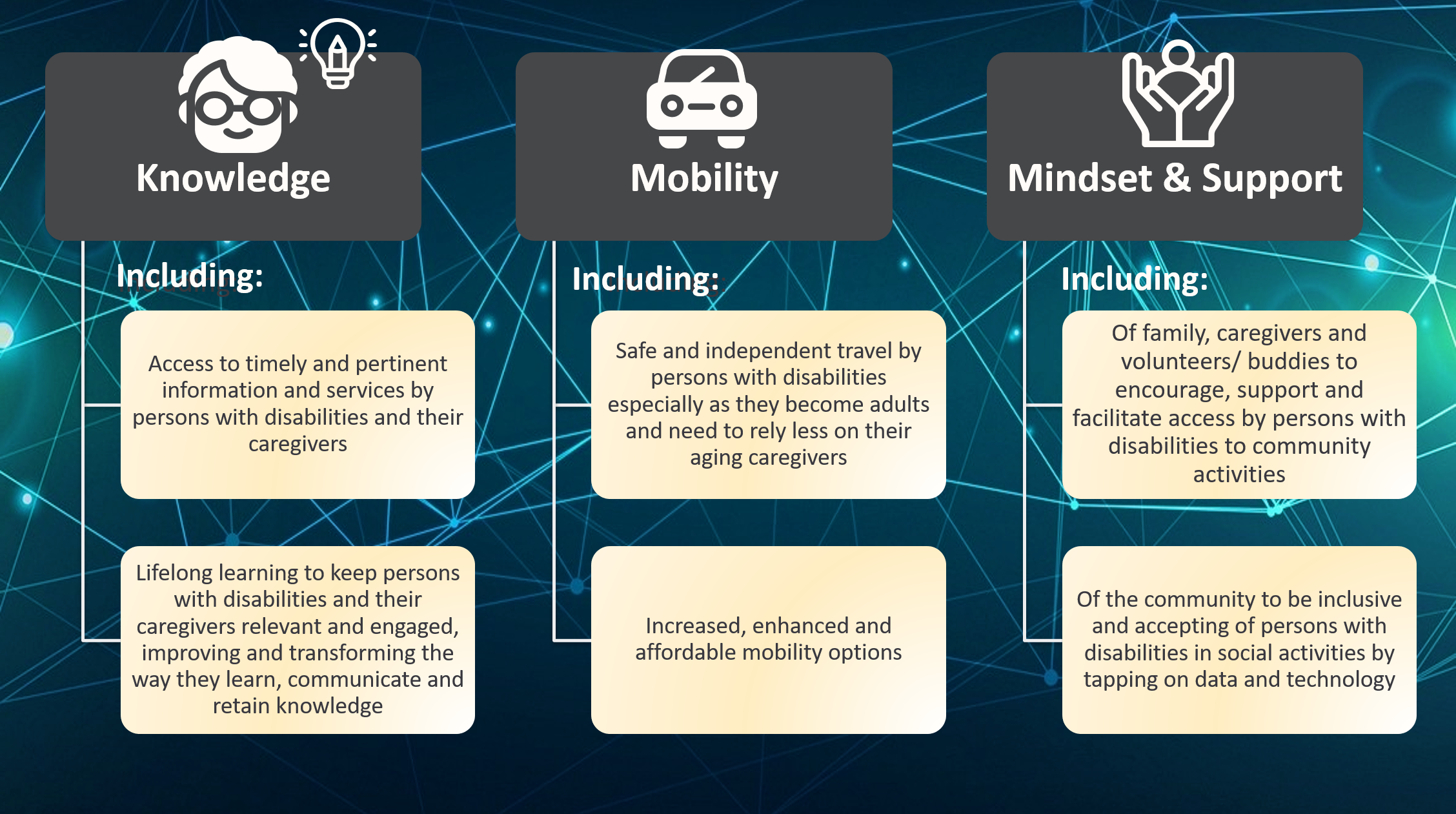 Possible solutions / Projects